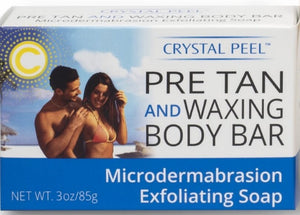 The most important step for an even tan is proper skin exfoliation. The patented* Crystal Peel Exfoliating Tanning Body Bar delivers the benefits of professional microdermabrasion in your shower or bath with an effective and exhilarating lather. For men and women. 
Leaves skin toned with a Natural Looking Glow. 
*The Tanning Body Bar's polishing action also stimulates collagen production.